Amanda Lai
Co-Chair
Amanda is fascinated by the way teens interact with technology. She works at a cool storytelling app, and spends most of her days interacting with its teenage users. Amanda loves reading, Netflix, dogs, and has vowed to be a National Geographic subscriber for life.
Her favourite TED Talk is Susan Cain's "The Power of Introverts".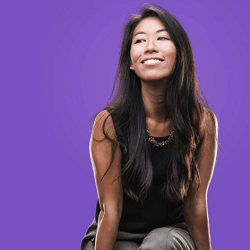 Shankar Manoharan
Co-Chair
Shankar loves learning about cool, new stuff -- really anything cool and anything new. His commitment using his infatuation with efficiency for good as a supply chain analyst keeps him plenty busy in the day. But given a choice though, he'd much rather spend his time dabbling in competitive robotics, reading, and traveling — which sometimes, but not nearly often enough, intersect to make him unreasonably happy.
His favourite TED Talk is Louis van Ahn's "Massive-scale Online Collaboration".
Andy Liang
Design Team
Andy is obsessed with fast cars, clever designs, and most of all – the science and mechanics underlying the natural world around him. During the day, he explores the balance between art and purpose in design. His pastime is collecting insects.
His favourite TED Talk is Chris Hadfield's "What I learned from going blind in space".
Anurag Chohan
Design Team
Anurag is passionate about cars, traveling and really big on networking. He also loves to learn new stuff; it's never-ending. During the day, he design his way around to provide new brands there identity in this competitive world and by night he is learning UX design and digital marketing. He loves to solve problems and carries his sense of humor at all times. He is also working on having his own Ted Talk on "The Power of Sarcasm"
His Favorite TED Talk is Dan Pink's "The Puzzle of Motivation"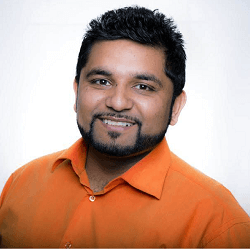 Chauncey Ha
Design Team
Chauncey is a nerd and social butterfly. During the day he works as a graphic designer and marketing coordinator. At night he's either playing video games or at a social event. When he has time he's planning a vacation or taking pictures on his mobile.
His favourite TED talk is Simon Sinek's "How Great Leaders Inspire Action."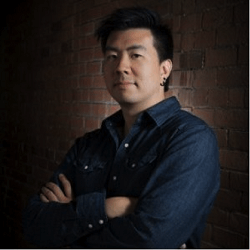 Annabel Lee
Speakers Coordinator
Annabel is obsessed with the science behind human behaviour - especially how marketing influences consumer behaviour. Which is why she spends her days analyzing how brands can best communicate with their audience. When she's not scrounging around the internet for social media content, she's perusing the New York Times as a proud subscriber. Annabel loves historical fiction, Harry Potter, online shopping and watching Jeopardy.
Her favourite TED Talk is Susan Cain's "The Power of Introverts".
Emily Shi
Speakers Coordinator
Learning and trying out new experiences excites Emily. She has an obsession with self-help books as she is curious about human behaviour and how the human mind works. Always trying to know what is going on in the world, she uses her vacation days wisely to see as many places as possible with her family and friends.
Her favourite TED Talk is Matt Cutts' "Try Something New for 30 Days".
Jesse Calvert
Speakers Coordinator
Jesse is driven to leave a little of himself with everyone he meets and take a little bit away to feed his own soul. Special event planner, political consultant, baseball addict and passionate progressive, Jesse seeks out opportunities to help people understand themselves and each other.
His favorite Ted Talk is Dave Isay "Everyone around you has a story the world needs to hear".
Kevin Chu
Speakers Coordinator
Kevin is a writer, foodie, and big time tennis fanatic. If you can't reach him, he's likely stuffing his mouth with pasta and baked goods, or on the courts fighting to the death. During whatever time he has left in the day, you can usually find him napping, reading, or surfing the web for the next great technology to take over his life.
His favourite TED Talk is Margaret Heffernan's "Dare to Disagree".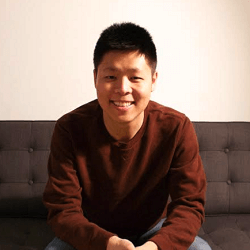 Yael Magid
Speakers Coordinator
Yael is fascinated by the ways in which technology can positively impact global development. She works with a non-profit that seeks to close this gap, by providing access and resources to rural parts of the world through the use of SMS and web-based tools. In her spare time Yael loves to dabble in code, wireframe and travel to new places.
Her favourite TED Talk is Amy Cuddy's "Your Body Language Shapes Who You Are".
Anthony Sturgeon
Sponsorship Coordinator
Anthony is particularly interested in how companies can have a positive social impact and create shared value by aligning their business objectives with social issues. In his free time, he enjoys grabbing a coffee and catching up on the world of politics and current events.
My favourite TED talk is Simon Sinek "How great leaders inspire action".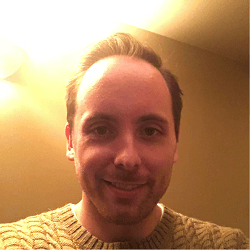 Donald Mak
Sponsorship Coordinator
Donald is a huge fan of meeting new people, travelling to new places, and trying new foods and activities. He is passionate about social change, volleyball, and tennis. As a management consultant, Donald is interested in bridging the gap between business and information technology.
His favourite TED Talk is Brené Brown's "The Power of Vulnerability".
Namrata Narayan
Sponsorship Coordinator
Namrata has been casually labelled a "serial volunteer." She's been volunteering for about 10 years, supporting local and international organizations address the challenges of the underserved and voiceless. She's driven by her curiosity 90% of the time - the other 10% is due to her unequivocal love to eat. When she's not searching for a food haven or acting as a brand advisor, you can find her nestled in a local coffee shop corner engrossed watching YouTube clips of The Tonight Show, music videos an, to no surprise, TED Talks.
If you forced her to pick a favorite Ted Talk, the best she could do is say "any Ken Robinson talk, but start with Bring on the Learning Revolution!"
Samantha Chung
Sponsorship Coordinator
Sam is an avid Sneakerhead who's continually battling a shortage of closet space for her collection. Spot her logging KMs along the streets of Toronto or smashing tennis balls at the nearest court. She's lucky enough to combine her love of sneakers and sports as a sales analyst for the Swoosh. On evenings and weekends, she's cheering on her Toronto teams or squeezing in a weekend getaway trip.
Her favourite TED Talk is Terry Moore's "How to Tie Your Shoes".
Antony Permesurdin
Delegate Experience Coordinator
Antony is the type of guy who always is willing to give a helping hand. When his friends or family need something done, he's a guy they can turn to. He's also an adventurous spirit as he has been to over 15 countries in his lifetime, gone bungee jumping and is always willing to try something once! Oh yes, one more thing about Antony, he's a Toronto sports fan at heart, Go Raptors and Blue Jays!
His favourite TED Talk is Robert Waldinger's "What make a good life? Lessons from the longest study on happiness"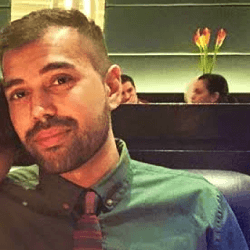 Ellen Donnelly
Delegate Experience Coordinator
Ellen wants to live in a world where emails are short, businesses are innovative & pizza is considered its own food group. Working in the realm of professional sports, she has been instilled with a firm belief in the power of sport to build confident leaders, hard-working teammates, and strong communities. When she's not scouting prospects, you can find Ellen epically failing to cook Pinterest recipes, aimlessly exploring the streets of Toronto, or changing her voicemail greeting for the billionth time.
Her favourite TED talk is Brené Brown's "The Power of Vulnerability.
Jing Jing Tan
Community Manager
With a passion for education, technology and psychology, Jing Jing finds a natural draw to TED. During the day she does online community-building for a living, and at night she is a not-so-closeted Kpop fan. This is her 3rd year with TEDxYouth@Toronto.
Her favourite TED Talk is Dan Gilbert's "The Surprising Science of Happiness".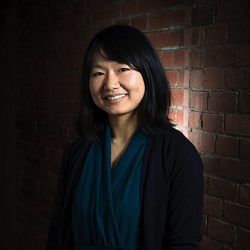 Kyle Lubieniecki
Brand and Digital Marketing Manager
Kyle is passionate about the intersection of design, business, and technology. Through design, Kyle is driven to improve life in the offline world with the online one. When he's not learning something new, you can find him curating music, cycling through Toronto, or packing his bags for a new adventure.
His favourite TED Talk is "Hackschooling makes me happy" by Logan LaPlante.
Miguel Ocampo-Gooding
Technology Coordinator
Miguel is a front-end developer based out of Toronto. Having transitioned from the film industry, Miguel has found himself creating websites for conferences large and small.
His favourite TedTalk is from Alexis Ohanian about Mr.Splashy Pants
Song Kim
Youth Ambassador Coordinator
Not-so-meek teacher by day and avid napper by night, Song is interested in what makes the world and its inhabitants tick. She is also concerned with serious philosophical questions, such as whether or not it is acceptable to walk a cat. Most often seen at a 500-level seat at Blue Jays games, she has predicted a World Series win for the franchise every year since 1994.
Kelvin Lui
Advisor
Kelvin often thinks about how technology and better data can enable organizations with a social mission and further amplify their voices. The majority of his time is spent on creating PowerPoint decks, excel models and sleep.
His favourite TED Talk is "How Simple Ideas Lead to Scientific Discoveries" by Adam Savage.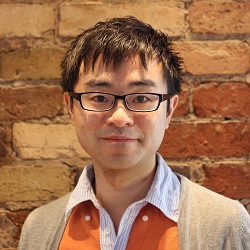 Sabeen Saeed
Advisor
Sabeen is an avid reader, passionate about learning, travel and food (who isn't?!). She can be found wandering the streets of Toronto in search of the perfect French macaron. By day, she is part of Toronto's fast-paced financial industry. She also enjoys discovering new restaurants and checking out local events.
Her favourite TED Talk is Brené Brown's "The Power of Vulnerability".